Keep Your Finances Organized
Make invoice management easy. Track all of your small business finances in one place and have your invoicing and client details at your fingertips. Your accountant will love you!
TRY IT FREE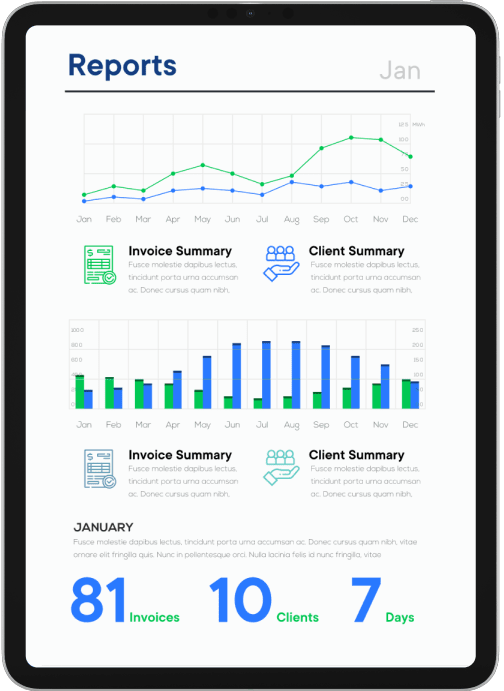 Read Notifications
Get notified when invoices are delivered and read.

Invoice History
Look up exactly when each invoice was created and read.

Late Payments
Clearly see which invoices are late or coming due.

Data Exports
Export your reports with the touch of a button.

Client Search
Find your client details quickly using search.

Monthly Reports
Income reports are auto- generated from your invoices.
Meet Alex
The Dedicated Owner of Stellar Services Ltd.
Alex, a committed small business owner, used to face various challenges with traditional bookkeeping and invoicing. The manual creation of invoices was a time-consuming process that diverted crucial hours away from growing the business. Maintaining accuracy in the paperwork became a constant concern, making the entire process an overwhelming task. However, Alex's experience took a positive turn when discovering Zintego. This exceptional tool has completely revolutionized the way invoicing is managed. Now, thanks to Zintego, what was once a burdensome invoicing process has become remarkably streamlined. The user-friendly interface and readily available templates have empowered Alex to generate professional invoices in just minutes. The customization options enable alignment with the company's brand, and automated calculations ensure precision, erasing concerns about costly errors. With Zintego, Alex can now redirect more attention towards business growth, leaving behind the challenges of invoicing complexities.
Read More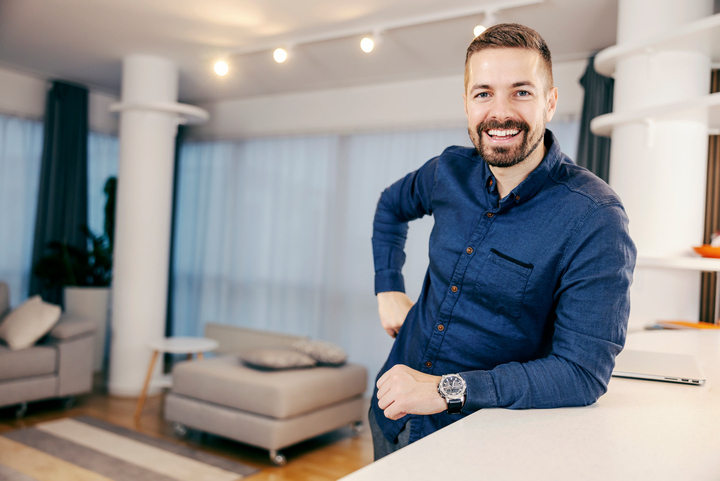 Loved by
Customers
and
Critics All over the World
Zintego has been a game-changer for my graphic design business. As a creative professional, I needed an invoicing tool that aligns with my brand aesthetic. Zintego's stylish templates and easy customization options have made the process enjoyable. Creating invoices and estimates is now quick and efficient, saving me time to focus on my art. It's an essential tool that has elevated my freelancing experience.
Jonathan Turner
Creative Director
Artistry Designs
Being a photographer, I value precision and aesthetics. Zintego has exceeded my expectations in simplifying my invoicing process. The templates are visually appealing, and the ability to add my branding adds a professional touch. Generating invoices and estimates has become a breeze, allowing me to devote more time to capturing moments. Zintego is a must-have for any photographer or creative professional.
Olivia Sanchez
Owner & Photographer
Timeless Captures Photography
Zintego has been a lifesaver for my writing consultancy. Managing invoices used to be a tedious task until I discovered this incredible tool. Invoice & estimates templates are not only professional but also customizable to fit my brand identity seamlessly. The ease of generating invoices and estimates has saved me countless hours, making Zintego an indispensable part of my business toolkit.
Benjamin Miller
Founder & Writer
WordCraft Solutions
As a small business owner in the tech industry, Zintego has simplified my invoicing and financial management. The templates are modern and sleek, and the customization options allow me to maintain a prof image. Creating invoices has become remarkably quick, giving me more time to focus on growing my business. Zintego has truly exceeded my expectations and become a part of my company's success.
Sophie Reynolds
CEO & Founder
Tech Innovations Ltd
Build a Custom Invoice
Create the perfect invoice for your business with
our Online Invoice Generator.
TRY IT

→