Make Good Use of Time, Reuse Invoice Items
You can preserve customer information and invoice items in order to use them again. You don't need to spend a lot of time re-entering old information because everything you need is already pre-saved. Enjoy predictive typing and enter data about new clients and invoices faster than ever before.
TRY IT FREE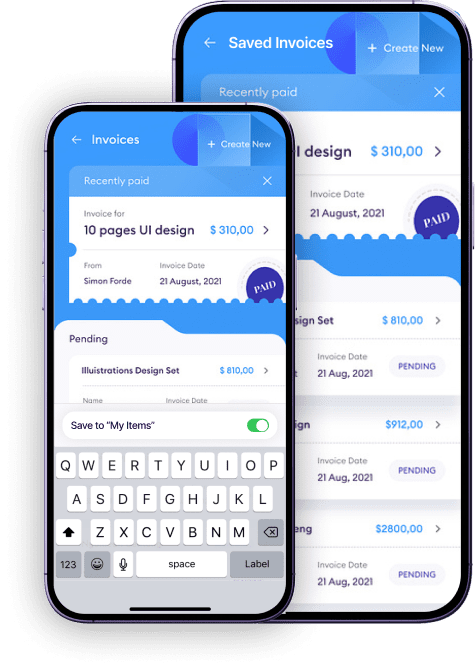 Saved Clients and Items
Maximize your efficiency with saved invoice items and customer information.

Imported Contacts
Import contacts from your phone and avoid re-entering the same information.

Predictive Typing
Create new invoices and enter customer details in a fast and easy way.
Meet Mike
Co-Founder of GearTech Innovations
Mike's experience with Zintego mirrors the challenges faced by many small business owners dealing with traditional bookkeeping and invoicing methods. The manual creation of invoices can indeed be time-consuming and hinder business growth, as it diverts valuable time and attention away from strategic expansion efforts. The perpetual struggle for accuracy adds an extra layer of complexity, turning what should be a routine task into a daunting one. The introduction of Zintego into Mike's business operations has brought about a positive transformation. The user-friendly interface and pre-designed templates have significantly simplified the invoicing process for him. By reducing the time and effort required to create professional invoices, Zintego has allowed Mike to redirect his focus towards growing his business. In summary, Zintego has become an invaluable tool for Mike, enhancing the efficiency of his invoicing process and providing the peace of mind needed to concentrate on the broader aspects of business development. This shift from traditional methods to a more streamlined and automated approach has likely positioned Mike for greater success in his small business endeavors.
Read More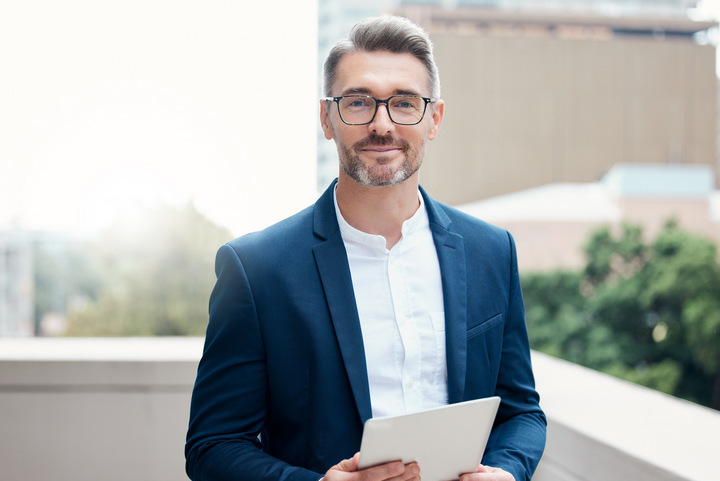 Loved by
Customers
and
Critics All over the World
Zintego has made invoicing stress-free for my interior design studio. The templates are elegant, and the customization options allow me to present a cohesive brand identity. Generating invoices and estimates has become a quick and straightforward process, allowing me to invest more time in creating beautiful designs for my clients. Zintego is a must-have for any interior designer or creative entrepreneur.
Alexander Mans
Founder & Interior Designer
Design Harmony Studio
Managing finances in my fitness coaching business became a lot simpler with Zintego. The templates are visually appealing, and the customization options make it easy to showcase my brand. Creating invoices and estimates is now a breeze, giving me more time to focus on helping my clients achieve their fitness goals. Zintego is an essential tool for any fitness professional or small business owner.
Emily Davis
Owner & Fitness Coach
FitLife Coaching
Zintego has revolutionized the way I manage finances in my e-commerce business. The templates are not only visually appealing but also align perfectly with my brand. Creating invoices and estimates has become a quick and efficient process, allowing me to stay focused on delivering quality products to my customers. Zintego is a powerful tool that has significantly improved the financial aspect of my business
Sophie Carter
Owner
Chic Trends Boutique
Zintego has been a game-changer for my legal consultancy. The templates are professional, and the customization options help me maintain a consistent brand image. Generating invoices and estimates is now a seamless task, saving me valuable time. Zintego has become an indispensable part of my practice, allowing me to concentrate on providing excellent legal services to my clients.
James Anderson
Founder & Attorney
Legal Insights Consultancy
Build a Custom Invoice
Create the perfect invoice for your business with
our Online Invoice Generator.
TRY IT

→